Vacation Bible School 2016
Information & Registration Form Below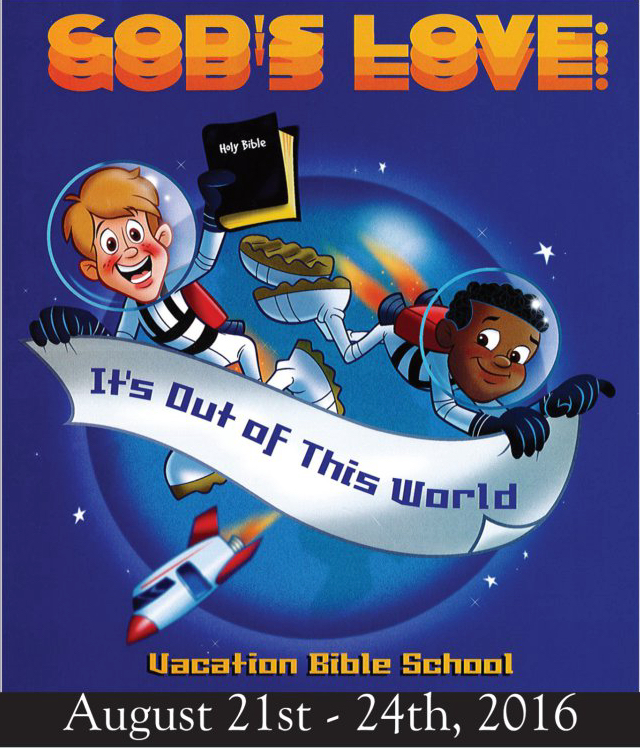 Vacation Bible School - Coming Soon!!!!!
VBS will be held on Sunday, August 21st from 9:45am - 12:30 pm. It will continue Monday - Wednesday nights from 6:30pm - 8:30 pm. All are welcome. Please use the below form to pre-register. There is no cost.